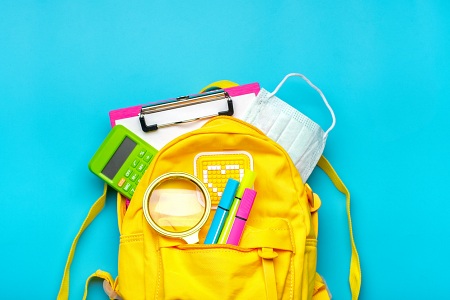 This year, it seems like everything is more expensive than ever. With the rise in the cost of living and wages stagnating, many families feel a great deal of pressure to make ends meet. For many families, back to school is one of the most expensive times of the year and one of the most stressful. According to Statista, the average household spends $789.49 on back-to-school essentials for elementary through high school. At the same time, a family spends $1,059.20 on supplies for college students.
With prices skyrocketing on everything from new clothes to shoes and supplies, it can seem impossible not only for budgeting but also just getting by day-to-day!
If you're looking to save money on back-to-school essentials but don't know where to start, then this article will be your saving grace! Here are some tips on how you can save a bit of cash and make the process of getting ready for school a lot less stressful.
Make a Plan
If you want to save money on back-to-school essentials, you must have a plan. An excellent way to do this is by taking some time before the start of school and mapping out what your needs are for each grade level. A plan will help save time as well as ensure everything is covered and accounted for.
Keep the Kids in Mind
Many people forget to factor their kids into this equation when it comes time to plan, but you should consider them. Children are often more excited about school supplies when they help choose them. This will help avoid any surprises as well as keep your child happy.
Do an Inventory Sweep
One of the most crucial things you can do when saving money on back-to-school essentials is to have an inventory sweep. An inventory sweep will let you know what items are running low and which ones need replacing so that you don't end up buying something expensive or useless at full price! An inventory sweep will then help you list what the kids need for the new school year.
Invest in Quality
It's always tempting to buy the cheapest options available, but with school supplies and clothes alike, it often pays off to invest in quality. That way, your items will stay around longer, and you won't have to replace them as soon. This is because cheap products either fall apart or wear out quickly - both of which mean that you'll have to replace them more often.
Buy in Bulk When Possible
One way that many people save money is by buying their supplies in bulk when possible! Buying things like notebooks or pens in bulk will not only save you money but also time. Buying in bulk is a great way to save money, especially if you're going in with other people or splitting costs.
Save Money on Books
If possible, try to buy your books second-hand or at a used bookstore so that you're not paying the full amount for something that you can easily find elsewhere! If this isn't an option, look into swapping books with your other parent, friends, and family members. You might be able to get a few books for free or in exchange for one book you no longer have use for!
Buy School Supplies at the Start of Summer
It's never too early to start saving money on school supplies! This is because many stores take advantage of this time by selling their items as much cheaper than they would be during the school year. Purchasing supplies early enough will help you save a lot and get your kids what they need without breaking the bank.
Check Out Your Local Dollar Store
If you're looking for cheap back-to-school essentials and don't want to spend that much, then it's best to check out your local dollar store! You'll be able to find everything from notebooks or folders to pencils and pens at a fraction of their original price.
Look for Deals and Coupons
Lastly, to save money on back-to-school essentials, you should be proactive with your shopping. Shop around for deals where possible, like Amazon Prime Day or using coupon codes from retailers when ordering online instead of buying right away from their website. Deals and coupons are a great way to save money and avoid feeling like you have less at the end of your shopping trip.
People are often unaware of the many ways they can save money on back-to-school essentials. Watch for sales and promotions, buy in bulk when it makes sense, shop at your local dollar store or thrift stores if you have one nearby, use coupons when available. By considering these steps before buying anything, this year's school supply list may not be as expensive as you think.
If you are burdened with high amounts of credit card debt and are struggling to make your payments, or you're just not seeing your balances go down, call Timberline Financial today for a free financial analysis.
Our team of highly skilled professionals will evaluate your current situation to see if you may qualify for one of our debt relief programs. You don't have to struggle with high-interest credit card debt any longer.
Call (855) 250-8329 or get in touch with us by sending a message through our website https://timberlinefinancial.com.