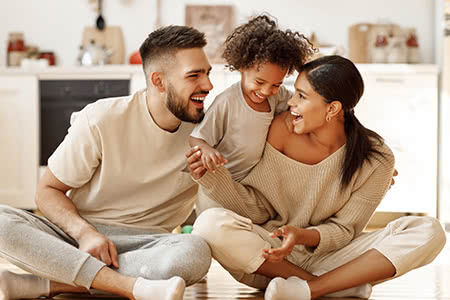 Financial security is very different for everyone depending on their spending habits, needs, family and many other factors. However, it's nearly impossible to understate the importance of financial security in your life. Reaching true financial security is a vital step towards a happy retirement, and the tips below are proven ways to help you get there.
1. Start as Soon as Possible
You probably know this one already, but it's still important to stress how much you can benefit from an early start in saving for retirement. Committing a certain amount of your monthly income to your retirement savings will help you build up that savings in a way that quickly becomes a habit. Even if you aren't putting a lot of money into the savings every month, or you are already close to retirement, any amount you can start putting towards your savings can take you a long way into your retirement.
2. Treat Funding Your Retirement as Part of Your Budget
The more you can invest in your future the better, but you don't want to go overboard and invest so much in your future that you have trouble affording your life today. The best route is to include what you put towards your retirement savings into your budget, like any other recurring expenses. This allows you to get a proper measure of how much you can deposit into a retirement savings each month, ensuring you can build up your retirement without incurring any additional debt now.
3. Use a Tax-Deferred Account
A tax-deferred account serves as a way to keep you from spending your retirement money on impulse, as with many retirement accounts you will be subject to a 10% early distribution penalty if you withdraw money from the account before you turn 59 1/2. If you have enough income that you can place money into a tax-deferred account without having to worry about needing it until you retire, then this is your closest bet to locking down guaranteed retirement money.
4. Keep a Close Eye on Expenses, Present and Future
A budget isn't something you can just set and leave alone for the rest of your life. There will be plenty of times when you need to reassess your expenses and fit them into your income, but there will also be cases where you find yourself with fewer expenses than you had before. If you have finished paying off your house or your car, that suddenly frees up some of your income, and you can put some of that freed up money towards your future, allowing you to build up a bigger nest egg than you had originally planned. You also want to plan for important expenses that you may have in the future, even if they aren't affecting you right now. The possible increase in medical or dental costs, as well as the inclusion of long-term care costs are important things to keep in mind when you are planning how much money to save towards retirement.
5. Diversity is King
Never put all your savings into a single investment, as it creates a high amount of risk that no one should have to shoulder. Instead, spread your assets across different investments that suit your personal needs. Factors like your personal risk tolerance and your goals for what you are investing in are important to consider before making any investment decision.
Your future is very important and it is never too early, or too late, to start planning for it. The tips provided in this article can help you towards a secure financial future where you can enjoy the retirement that you prepared for and deserve.
If you are burdened with high amounts of credit card debt and are struggling to make your payments, or you're just not seeing your balances go down, call Timberline Financial today for a free financial analysis.
Our team of highly skilled professionals will evaluate your current situation to see if you may qualify for one of our debt relief programs. You don't have to struggle with high-interest credit card debt any longer.
Call (855) 250-8329 or get in touch with us by sending a message through our website https://timberlinefinancial.com.