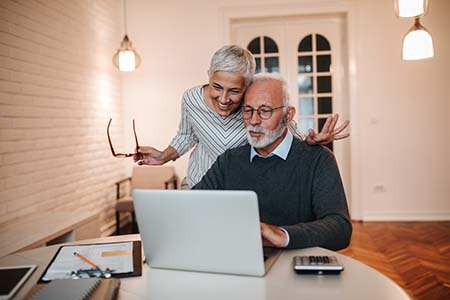 As many of us are already aware, one of the perks we enjoy as we continue to age is taking advantage of senior citizen discounts. There's a huge roster of them available from The Senior List organization. There's also plenty of savings available from AARP (aka the American Association of Retired Persons) to its members for only a buck a month.
But what are other ways older folks will do to keep more cash in their pockets and trim budgets? Check out these methods for maintaining more money and getting a sense of better financial security in the process.
Shopping for Savings
Clipping coupons and keeping a close eye on regular sales, promotions, and advertisements available from our favorite retail outlets are ways people of all ages trim corners in order to save some cash. Other methods for getting more bang for our is by shopping:
At thrift stores for gently used clothing and other products.
Big box stores like Target and Walmart.
Membership retailers like Costco and Sam's Club especially for items available in bulk.
For better rates on insurance including automobile and homeowner coverage.
Discount prescription or Medicare supplement, plans, and programs.
At one of the many "dollar stores" where everything is priced for a buck or less.
Remember, when shopping at these dollar discount outlets, check expiration dates on foods as this is sometimes why they're privy to these products at reduced prices. Also, be sure to literally weigh the alternatives as smaller packaging is also part of the discounts these providers are offering. Meanwhile, here's a list from MoneyTalksNews with plenty of products that really pack a powerful punch for our shopping dollars from these vendors.
Visiting National Parks
Many people enjoy traveling when reaching retirement age and luckily there are plenty of amazing destinations right here in the good ole USA. As part of the America the Beautiful program available from our National Parks and Recreational Lands department, senior passes are offered on an annual or lifetime level. These passes allow access to more than 2,000 federal recreational sites at a 50% discount on amenities that are charged for camping, swimming, boat launches, and other services.
Partaking in Public Institutions and Programs
Often public institutions like libraries, parks, schools, and community centers offer free or discounted services for seniors. These usually include educational opportunities and events from renting books and movies to free programs and classes. Local parks and recreational centers typically hold free concerts and some colleges give reduced or free non-credit college courses for those 55 years of age or older.
Considering Alternative Living Arrangements
For many older Americans, becoming an empty nester after children have grown and on their own means they're living in larger spaces they may not necessarily need. This includes marriages that have ended due to death, divorce, or other separations. Consider other smaller options to save money on monthly rent or mortgage payments. For those who own their residence outright, a reverse mortgage may be a viable alternative. Be sure to consult a legal advisor, friends, and family members before making these types of important decisions.
If you are burdened with high amounts of credit card debt and are struggling to make your payments, or you're just not seeing your balances go down, call Timberline Financial today for a free financial analysis.
Our team of highly skilled professionals will evaluate your current situation to see if you may qualify for one of our debt relief programs. You don't have to struggle with high-interest credit card debt any longer.
Call (855) 250-8329 or get in touch with us by sending a message through our website https://timberlinefinancial.com.