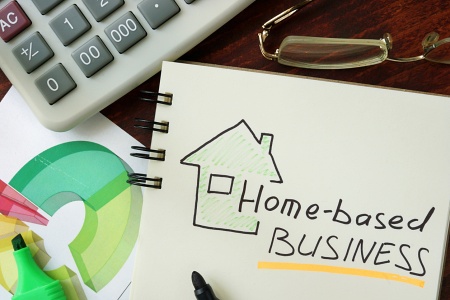 You're familiar with home-based business ideas such as blogging, online tutoring, and selling items on Etsy, but what if these ideas don't work for you?  There's good news because you can find numerous home-based business ideas that suit your talents, personality, and income goals as well as your budget.Don't choose a home-based business just because you heard it is lucrative or exciting. You should think about your strengths, weaknesses, and any training that might be needed to succeed in a certain business. Here are a few good home-based business ideas to try.
Personal Errand Runner
If you have a car, you can start an errand-running business and help the elderly, busy families, and the disabled take care of important business during the week.  Maybe you can shop for groceries and then head to the post office and drop off documents for elderly neighbors.  Or you can head to the library and pick up books that were placed on hold by a busy mom for her kids.  Start by getting clients in your neighborhood and offering your services for free.  Then you can charge affordable rates to customers once you build your reputation.
Mobile Hairstylist
If you're skilled in hairstyling, why not start a mobile business? Not all people will be able to visit the hair salon regularly due to busy schedules or because of a disability that limits their movement significantly. All you have to do is gather your tools and visit customers' homes to style their hair.  This is an affordable option if you're not able to secure funding for a building to house your business.The first step is to obtain a cosmetology license, then work under an experienced hairdresser for a few months to learn the latest styling techniques and general hair care methods. Promote yourself by getting a professional website and posting pictures of previous clients on your Instagram and Facebook business pages.
Freelance Photography
Another idea would be to have a freelance photography business. Don't start out by purchasing expensive equipment if you can't afford it.  Instead, research the average startup costs of a photography business and then figure out which equipment is the most important at this time.  To get your first few clients, prepare a portfolio of your best photos and share them with friends of relatives.  Some of these friends might need a photographer for weddings, birthday parties, or community events they're hosting.  Another idea would be to create a portfolio website and send cold emails to companies that would benefit from your services.
Senior Companion Service
As more baby boomers age, there will be an increasing need of long-term care services for them if they decide to remain at home.  There are home health aides who administer medications and give other medical services, but if you're not interested in this aspect of senior care, you can start a senior companion service.  Your duties might include housecleaning, running errands, entertaining your clients, and preparing meals for them.  If you live in a neighborhood where there is a huge elderly population, talk with neighbors about your services and start out offering them for free.
These neat home-based business ideas can assist you in managing your finances better and building wealth for years to come.
If you are burdened with high amounts of credit card debt and are struggling to make your payments, or you're just not seeing your balances go down, call Timberline Financial today for a free financial analysis.
Our team of highly skilled professionals will evaluate your current situation to see if you may qualify for one of our debt relief programs. You don't have to struggle with high-interest credit card debt any longer.
Call (855) 250-8329 or get in touch with us by sending a message through our website https://timberlinefinancial.com.