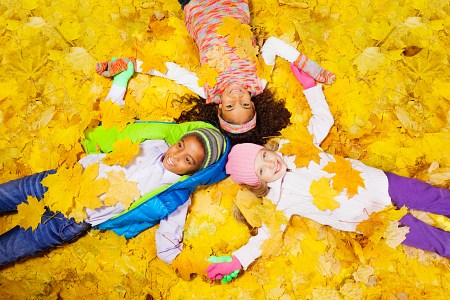 Sure, fall 2020 is different, so you may be wondering what to do with your kids that is Covid-19 friendly Here are nine fun activities to do with your kids this fall.
Pumpkin Carving Contest
Go to your local farm and pick enough pumpkins for the whole family. Let everyone design and carve their own pumpkins. Then have everyone vote on which pumpkin they think is the best and give the winner a prize.
Corn Maze
Another fall classic is the corn maze. Again, this is typically done in small groups, so it's very Covid friendly. Have fun with your kids getting lost or make a challenge to see who can get out the fastest.
Bake
Pick a few fun fall recipes such as pumpkin pie, apple pie, or pumpkin cookies and bake them together as a family. This doubles as a fun fall activity and can teach your kids about baking.
Costume Parade
Have everyone pick a Halloween costume and then do a parade around the home. For bonus fun, have a costume contest and award the winner a prize.
Movie Marathon
Have each person in your family pick their favorite fall movie and have a movie marathon. For extra fun, have a discussion at the end about which movie was the best. The person who picked the favorite movie can earn the right to select the next movie the family watches.
Scavenger Hunt
Think about ten or more fall-themed items and create a scavenger hunt for the whole family. See who can find all the items the fastest. Once you finish one scavenger hunt, encourage your kids to create their own and see if they can think of an item that you can't find.
Decorate
Pick out some fun fall decorations and decorate your home together. This could be as simple as hanging up window stickers or going all out and putting fall items all over the home. This will be fun and festive and will provide family time. 
Read
Have everyone in the family pick out their favorite fall-related book or short story and read them together. This is a fun activity and helps develop a love of reading. While reading, discuss what everyone finds interesting about the book and how it connects to fall.
Leaf Animal Collages
Collect a bunch of leaves and try to create animal art out of them by cutting the leaves into different shapes. Then, connect the cut leaves together to form animal shapes. This works on kids' fine motor skills and lets them have fun at the same time.
Despite Covid-19 causing certain activities to no longer be available, there are still plenty of activities that you can enjoy as a family this fall.
If you are burdened with high amounts of credit card debt and are struggling to make your payments, or you're just not seeing your balances go down, call Timberline Financial today for a free financial analysis.
Our team of highly skilled professionals will evaluate your current situation to see if you may qualify for one of our debt relief programs. You don't have to struggle with high-interest credit card debt any longer.
Call (855) 250-8329 or get in touch with us by sending a message through our website https://timberlinefinancial.com.