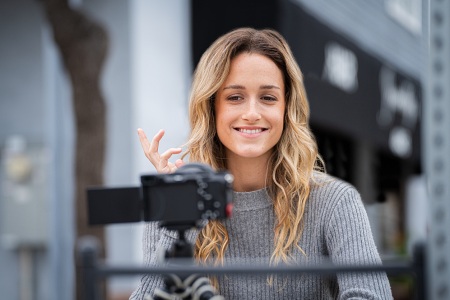 The digital age has made searching and applying for jobs a rather effortless process these days. If you have extra time on your hands, why not consider making money from a hobby or passion? Here are seven easy ways to earn some extra income this year.
Refurbishing
If you are into antiquing, thrifting, or browsing Craigslist and Facebook Marketplace-- look no further. Some people even leave perfectly intact furniture on the side of the road to be picked up by the garbage truck as they move or do some spring-cleaning. If you come across these cheap or otherwise free items, snag them up! Take an old dresser drawer home and give it a fresh coat of paint, some trendy knobs, and fix any loose ends. With some TLC you can bring any piece of furniture back to life and resell for twice or triple what you paid.
Pet-Sit
This is a win-win for animal lovers. All you have to do is download an app, submit an application, and wait until you are approved. No need to revamp a resume or drive to an office. Host-A-Pet, Rover, and Wag! Are just a few apps you can download to see what the best fit is for you. They are a sign-up-as-you-need gig that won't interfere with your daily schedule. There are options to watch beloved pets overnight or simply take them on a walk during your lunch break.
Sell on Etsy
If you have a knack for making jewelry, clothes, woodworking, or even calligraphy-- Etsy acts as an online shop for individuals such as yourself. Take your hobby of crafting and make it into a small side business in just a few easy steps. Over 45.7 million people have purchased goods from Etsy in 2019 along with hosting over 32 million users on their mobile app. Suffice to say that there is a lot of potential to turn your pastime into a lucrative side gig.
Gardening
Farmers markets are more popular than ever and if you live near a city, you most likely have access to multiple locations. Gardening is a fun, cost-efficient, and easy way to make a little extra cash. Not to mention, you will save money on groceries and live just a bit more sustainably. Gardening doesn't have to just be fruits and vegetables, either. People love succulents for their aesthetic and easy-to-care-for nature. If you don't have a yard or space to grow a garden, no worries, try this indoor herb garden kit.
Invest in a Drone
You'd be surprised at how many businesses could utilize drones, yet don't have the time to properly learn how to use one. From real estate businesses needing photos of their properties to large venues needing footage of their events--if you are tech-savvy and willing to invest a bit of cash for a decent profit, consider drones.
Freelance
There are a handful of third party sites that connect you with businesses who need freelancers. From short term work to longer contracts, showcase your skills by signing up with a freelancing platform. UpWork has a plethora of freelancing options, from animation gigs to bookkeeping to web developers--they welcome all. Verblio also acts as a liaison between freelance writers and companies seeking content. PeoplePerHour is a great resource for web projects and of course, Craigslist is an easy and free website that often posts available jobs in your area.
Freelance
We all are experts in something, so why not share your gifts with the younger generation? Wyzant is a tutoring platform that allows you to tutor students via their online learning tool. Students get to pick their instructor based on the profile and instructors can sign up for free and select the subject they are experts in. This is a great platform for teachers, and if you are bilingual, check out Varsity Tutors.
All you need is an internet connection to sign up for one of these side hustles. Chances are if you have a hobby, you can make money off of it, thanks to social media and easily downloadable applications. Over time, you'll see your hard work start to pay off.
If you are burdened with high amounts of credit card debt and are struggling to make your payments, or you're just not seeing your balances go down, call Timberline Financial today for a free financial analysis.
Our team of highly skilled professionals will evaluate your current situation to see if you may qualify for one of our debt relief programs. You don't have to struggle with high-interest credit card debt any longer.
Call (855) 250-8329 or get in touch with us by sending a message through our website https://timberlinefinancial.com.