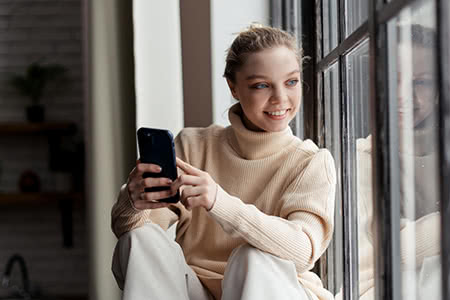 Women are making waves in many industries these days. YouTube is an excellent resource, and many successful female influencers post videos about finance, beauty, travel, and fashion on a weekly basis.
1. Rose Han
The YouTube channel titled Investing with Rose is a wonderful resource if you're struggling to save your hard-earned cash. This woman is extremely knowledgeable about saving money, investing it in all the right places, and retiring early.
2. Elena Taber
Elena Taber has an excellent YouTube channel, where she talks about everything from travel and beauty to finance. She has some great tips about saving money, and she lives in New York City on a budget and explores exotic locations around the world, so she's certainly someone who has firsthand experience with making every single penny count. In case that isn't enough to convince you to check out her videos, she was also a finance major.
3. Sarah Chrisp
This woman knows what she's talking about: She became a millionaire in her twenties. She has some great tips about creating passive income, starting your own business, and delegating tasks to others if you have the funds, but you don't have the time. In short, she tells you how to get the biggest bang for your buck.
4. Tatiana James
Tatiana James is an excellent entrepreneur, and she has plenty of videos that will help you achieve your goals. She often shares her tips for success, and her content will help you understand how to grow your own business. If you want to travel the world and work online, this channel is for you.
5. Shelby Church
Shelby Church is a well-known YouTuber who's based in Los Angeles, California. She's shares a wide variety of information on her channel, including makeup tips and life hacks. If you're thinking about renting an apartment in a popular city in the U.S., she has a great series titled "Renting America." If you're interested in apartments, the cost of living in major metropolises, or even her thoughts on her Tesla, her videos are both informative and entertaining.
6. Leila Gharani
This lovely lady has an excellent YouTube channel that will help you master Excel, Microsoft Power Automate, and OneNote. These days, technology can be a real headache for a lot of us, so it's nice to have someone who breaks it all down in informative and entertaining videos.
7. Patricia Bright
Patricia Bright is a wonderful influencer who provides advice about finance and personal development. She has videos about creating a budget, no matter what your income is, investing in real estate, and much more. She even has top-notch content about the habits she implemented to become a millionaire!
Whether you're looking into real estate investment properties, wondering how to manage your resources more effectively, or thinking about how to make the most of your cash, this channel is for you. Her content is simultaneously entertaining and informative.
Thankfully, women-owned businesses are steadily increasing in the United States. There are many bright minds who can help you out when it comes to renting an apartment, investing, and saving your hard-earned cash.
If you are burdened with high amounts of credit card debt and are struggling to make your payments, or you're just not seeing your balances go down, call Timberline Financial today for a free financial analysis.
Our team of highly skilled professionals will evaluate your current situation to see if you may qualify for one of our debt relief programs. You don't have to struggle with high-interest credit card debt any longer.
Call (855) 250-8329 or get in touch with us by sending a message through our website https://timberlinefinancial.com.