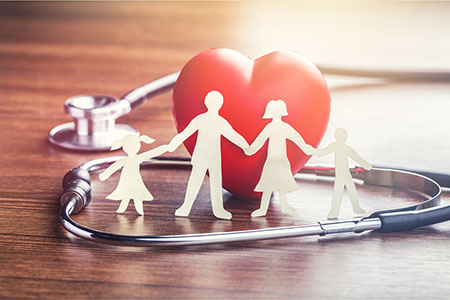 For most people, losing employment means losing their employer's benefits — such as health insurance. Without a reliable source of income, health insurance may seem unattainable. However, there are a good deal of health insurance plans that you can explore. The scheme you choose will depend on the size of your household and income. Here are some of the options to consider:
Sign Up for Medicaid
It is considered the most comprehensive and inexpensive health insurance cover. There is no specific open enrollment period, and hence individuals can enroll all year round. Medicaid only considers your tax filling relationship and taxable income. Therefore, the eligibility of newly unemployed people is purely based on their current financial status. In addition, there is no asset test in determining eligibility for workers with retirement savings.
Try Out The Consolidated Omnibus Budget Reconciliation Act (COBRA)
COBRA permits recently unemployed people to continue with their employer's health insurance plan for a period of up to eighteen months. Since employers will no longer subsidize the insurance charges, this plan is considerably expensive. However, if you can afford the costs, COBRA is a fantastic option to consider since you'll continue enjoying all your previous medical benefits. For instance, all in-network providers will remain the same, and therefore you will not have to look for new doctors.
Consider Affordable Care Act (ACA) Marketplace Coverage
If you lose your employer's health coverage, you can purchase private insurance via the marketplace. The health plan is available in four tiers, namely Platinum, Gold, Silver, and Bronze. Each level has a different monthly fee and out-of-pocket charges. This health plan is comprehensive, and thus, it covers various services, for example, hospital visits, maternity care, and prescriptions. You can enroll for the marketplace insurance every year between 1st November and 15th December. The ACA marketplace is commonly known as Obamacare.
Cover Your Kids Under The Child Health Insurance Program (CHIP)
Most children lose their medical insurance cover once their parents lose their employment. To be eligible for CHIP, a child must be below the age of nineteen. Additionally, the family's income should be too high to qualify for Medicaid but too low to afford private insurance. In some states, CHIP also covers pregnant women. Depending on the state, income eligibility varies between one hundred and seventy percent and four hundred percent of the federal poverty level.
Bridge the Gap with Short-term Health Plan
Short-term health insurance plans offer people temporary and affordable health cover solutions. They help one bridge gaps in health insurance before getting a long-term medical cover. Therefore, if you encounter a short lapse in health cover — for example job loss — short-term health plans always come in handy. Although short-term health plans have a narrower coverage scope, they are cheaper than premium medical covers.
Seek Coverage via Spouse or Parent
If you lose your employment and your spouse or parent is employed, you are eligible to join their employer's insurance as a dependent. However, only children under the age of twenty-six years can join their parent's insurance plan. If your spouse is not on an insurance plan, your unemployment status permits you to join the scheme outside the routine enrollment period.
Let Us Support You
Losing employment poses numerous challenges and economic uncertainties to an individual. For starters, you might find it difficult to contribute towards your health insurance plan. However, at Timberline Financial, we offer solutions to get your financial life back on track.
If you are burdened with high amounts of credit card debt and are struggling to make your payments, or you're just not seeing your balances go down, call Timberline Financial today for a free financial analysis.
Our team of highly skilled professionals will evaluate your current situation to see if you may qualify for one of our debt relief programs. You don't have to struggle with high-interest credit card debt any longer.
Call (855) 250-8329 or get in touch with us by sending a message through our website https://timberlinefinancial.com.