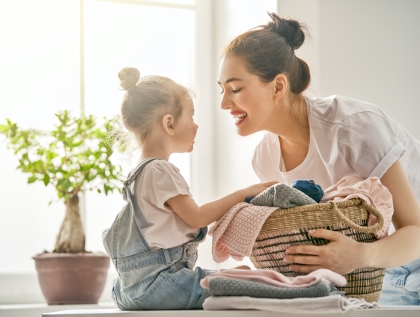 The decision to quit your career and focus on nurturing the kids full time could be the best in your life. A study done by the Pew Research Center's Social and Demographic Trends reveals that a child is better off when at least one parent stays at home. The child's school performance increases, and they become less stressed and aggressive. However, there are serious financial considerations to make before you quit your job to become a full-time stay at home parent.
The following are the tips that guarantee you can afford to be home full time and still protect your family's financial future:
Save for retirement
Before you plunge into a full-time parent, you need to open a retirement account and save enough for the rainy days. A Roth IRA account allows you to save conveniently without needing to prove your source of income. However, you should have adequate income sources to fund the account, which means that you need to consider getting a part-time job or a side hustle if you are currently employed.
Have a spending plan
You will need to draw a household budget and stick to it to ensure no finances are wasted. A budget will also allow you to save enough money for the future. It is imperative to be prepared to cut costs and make sacrifices. Work closely with your spouse and come up with an ideal budget that prioritizes essential expenses and other costs of discretionary items. You can also deposit the amount to two checking accounts with the rest of the money in a savings account.
Get new skills
You can also acquire new skills that will help you generate some income even as you focus on taking care of your kids full time. With the world becoming a global village, you can use your spare time to create something that a client from the other side of the planet will buy online. You can become a YouTuber, influencer, freelance writer, transcriber, virtual assistant, affiliate marketer online tutor, or intact shopper. While the baby is sleeping or is at school, you can build your business from home and generate extra income.
Get life insurance
Life insurance cover is critical for a stay-at-home parent looking to secure their families' financial future in case the worst happens. Although you will not be getting a regular paycheck, you will still perform many jobs as a stay-at-home parent. In the event of your death, the cover will cater for all the expenses that come with high-quality childcare and other household responsibilities. In essence, the coverage ensures your family continues getting the best care in your absence. Besides, the surviving family will also require therapy support to help them get some closure.
Sign an agreement
Divorce is a significant financial risk of any stay at home parent. Therefore, it is essential to have a mutual agreement with your partner on who will stay at home with the kids. For you to be protected against divorce and financial stress that comes with it, ensure you sign a postnuptial agreement. This agreement ensures that you have an alimony provision in case of a divorce. Remember, you are sacrificing peak earnings and the potentials of career advancement when you choose to be a stay at home parent.
Finally, being a parent usually leaves a torn feeling. If you feel strongly that you are happy spending time at home with your kids, consider being a full-time stay-at-home parent. The tips we have discussed will offer you a good starting point in your journey to secure your family's financial future when you finally make that important decision.
If you are burdened with high amounts of credit card debt and are struggling to make your payments, or you're just not seeing your balances go down, call Timberline Financial today for a free financial analysis.
Our team of highly skilled professionals will evaluate your current situation to see if you may qualify for one of our debt relief programs. You don't have to struggle with high-interest credit card debt any longer.
Call (855) 250-8329 or get in touch with us by sending a message through our website https://timberlinefinancial.com.