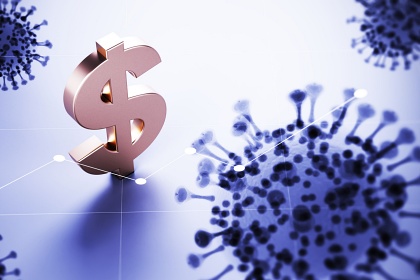 The global pandemic we are experiencing now is ravaging global health as well as the economy. The US government implemented some aid at the beginning of the year, but most of the aid had an expiration date. Here are 5 relief programs that will end come January 1st.
1. Enhanced Unemployment Benefits
The Pandemic Unemployment Assistance Program allows the self-employed, independent contractors, and gig workers to qualify for payments. It is also available to those who have COVID and who don't qualify for other unemployment assistance. It is estimated that 7.3 million Americans will lose benefits at the end of the year. Congress also created the Pandemic Emergency Unemployment Compensation Program that provides an additional 13 weeks of unemployment benefits. This is also set to run out at the end of the year.
2. Student Loan Payment Pause
Student loan payments have been suspended through the end of the year as well as interest accrual for federal student loans. This moratorium is set to expire on December 31st. When Joe Biden takes office, he has promised to help student loan borrowers, so he could make the suspension retroactive when he takes office.
3. Eviction Protection
The CDC order that took effect in September says that evictions will stop through the end of the year if the renter has experienced significant income loss due to the pandemic. However, the rent is not canceled. So, any back rent that is due is set to restart on January 1st. That means that the entire amount that was due over the past 4 months now becomes due January 1st.
4. Paid Family Leave
Limited to companies with 500 or fewer employees, this provided up to two weeks of paid leave for anyone who is sick or who is caring for someone who is sick. It also provided for an additional 10 weeks of paid leave for parents with children in school whose schools have shut down. This aid will end on December 31st.
5. Relief Funds for State
States and local governments were given $150 billion to help cover expenses incurred due to Coronavirus. They have until the end of December to use the funds or they will lose them. Governors from several states have requested more time to allocate the funds, but as of this writing, Congress has yet to grant the extension because both sides can't come to an agreement.
With the change of leadership set to take place on January 20, there may be more relief allocated to help with the COVID pandemic and keep the US from falling into a deep recession. Without the help of the US government, it's unclear if our economy will ever recover. However, the beginning of the new year comes a fresh start and the possibility of a vaccine on the horizon which could begin to lift a lot of restrictions we are currently experiencing. The hope is that this will again bring jobs back and will give the economy the big boost that it needs to keep chugging along. 
If you are burdened with high amounts of credit card debt and are struggling to make your payments, or you're just not seeing your balances go down, call Timberline Financial today for a free financial analysis.
Our team of highly skilled professionals will evaluate your current situation to see if you may qualify for one of our debt relief programs. You don't have to struggle with high-interest credit card debt any longer.
Call (855) 250-8329 or get in touch with us by sending a message through our website https://timberlinefinancial.com.