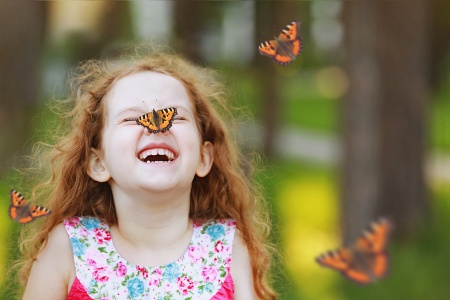 With the kids out of school and itching to stay busy, it can be challenging to come up with different ways to keep them entertained this summer. Not to mention, it can get expensive! Plan ahead with these ten affordable activities-- before they start grumbling about being bored (hey, it's inevitable).
Backyard Waterpark
Outdoor waterparks can get expensive; so why not create one yourself? All you need is a $15 kiddie pool, tarp, pool noodles, and some water balloons. Poke holes in the noodles and insert your hose inside for a fun sprinkler that sprays all directions. DIY an obstacle course with hanging water balloons and a slippery tarp perfect for silly races. When the sun is beaming down, a kiddie pool will entertain even the adults.
Sidewalk Chalk Art Contest
Children love being creative and this rolling sidewalk chalk is next level. The colors are more vibrant, and the consistency is thicker, so their drawings will pop and last longer. Have a contest as a family or with the neighbors on who can draw the best cartoon.
Go Camping
Whether you make an entire weekend out of it and head to the closest State Park, or post up in your backyard, there is something exhilarating about spending the night underneath the stars. Tell ghost stories, roast S'mores, and study the constellations for a night full of imagination.
Make a Bird Feeder
It's quite fun to see all of the different animals that prance around the backyard. Making a DIY birdfeeder will allow your kids to learn to love and appreciate animals. All you need is a stick rolled in peanut butter, birdseed, and yarn. We also love this mason jar bird feeder.
Cool Off with Popsicles
A healthy spin on popsicles is making homemade ones with fresh fruit. We found these delicious five-ingredient popsicles that the kids will want every single day. Need popsicle molds? Here you go.
Explore Wildlife
Kids are curious and love exploring. Head to a State Park, a beach, a lake, or even the closest hiking trail. Bring along a bug net and let them roam around catching (and releasing) butterflies, tadpoles, and more!
Put on a Talent Show
Open up your garage to the neighborhood and have the kids put on their very own talent show. Transform it into an actual theater with a stage, seating, and popcorn.
Lemonade Stand
Teach them the value of a dollar and what it takes to put in a bit of work for money. Have fun with it by decorating posters and signage for their swanky lemonade stand. Throw in some of those homemade popsicles and watch their eyes light up as coins fill their piggy bank.
Plant a Garden
Whether it's their own little plant they have next to their bedroom window, or you go all in with an actual vegetable garden, it will be so exciting for them to be a part of growing something beautiful. Plant some milkweed and turn your backyard into a butterfly garden.
Community Centers
Check your local community's Facebook page, YMCA's, libraries, and other kid-friendly centers that have social media. This is a great way to stay up-to-date on free events or activities that occur near your home. Museums are also a great way for educational yet entertaining and hands-on fun.
Summer should be all about fun and we understand that keeping young children engaged and entertained every day is a hard task. With planning, weather, and making sure all kiddos are onboard, the last thing we want to do is worry about money.
If you are burdened with high amounts of credit card debt and are struggling to make your payments, or you're just not seeing your balances go down, call Timberline Financial today for a free financial analysis.
Our team of highly skilled professionals will evaluate your current situation to see if you may qualify for one of our debt relief programs. You don't have to struggle with high-interest credit card debt any longer.
Call (855) 250-8329 or get in touch with us by sending a message through our website https://timberlinefinancial.com.